Orbital All-Surface Floor Machine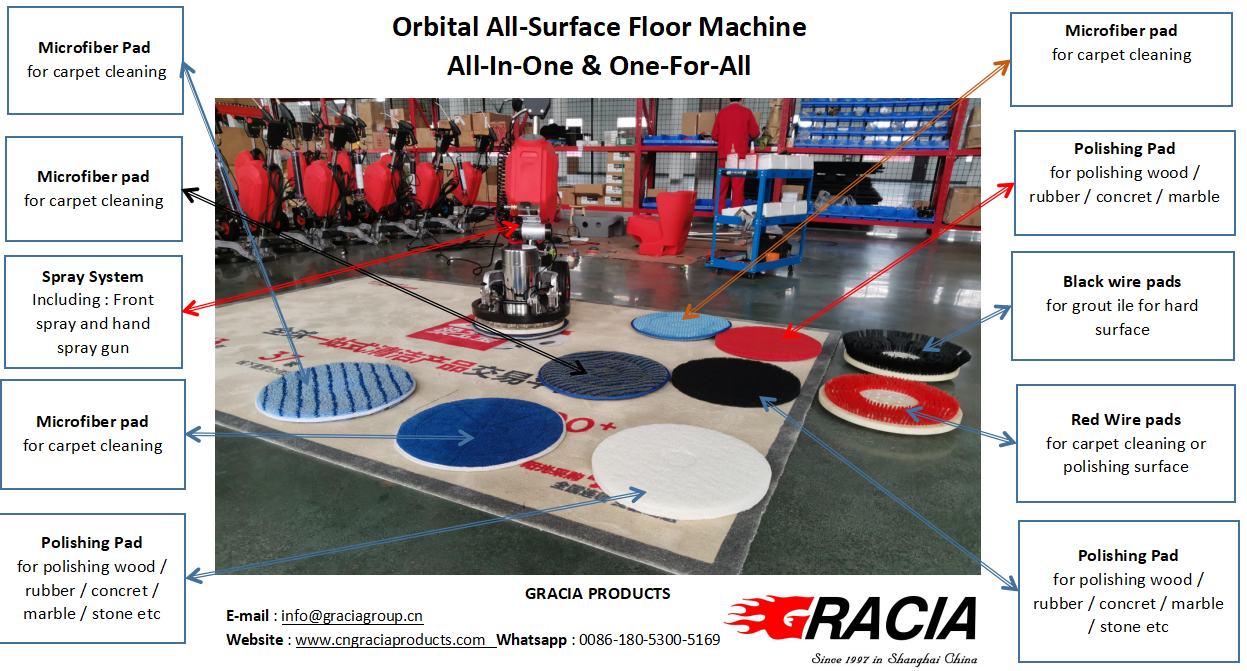 GRACIA's Orbital All-Surface Floor Machines use orbiting technology to combine two movements that thoroughly clean all surface types. They feature a very-low moisture(VLM) spray system to promote a clean and healthy environment by reducing mold and mildew. A weighted deck plates allows for deep scrubbing action. Thses versatile machines are extremely easy to use and can be used to scrub,sand and polish virtually all flooring types.
Featrues & Inculdes :
Little to no torque for smoothest operation.

17'' cleaning patch cleaning pad.(Red wire pad for carpet and polishing , black pad for grout & tile )

Very low moisture (VLM) system to conserve water.

Built-in 15L solution tank (colors options)

Polished aluminum torsion arms.

Durable stainless steel deck plate adds stabilizing weight for smooth operation and deep cleaning. Total weight of this machine : 75-80 kgs per set .

10'' non-marking foam-filled wheels for easy maneuverability.

1.5HP Japan motor that 1725 oscillations per minute.

Diaphragm spray pump with spray jet and spray gun system to supply 120PSI pressure water with 6LPM.




The ECO17-PRO is perfect for:

-- Carpet encapsulation cleaning

-- Tile & grout cleaning

-- Sanding, scrubbing, and polishing concrete, stone, and vinyl flooring.



What is Orbital technology ?
ORBITING TECHNOLOGY is a unique system using an offset gear to produce two seperate movements to more effectively clean:
The head rotates around the center of the driver plate.

The offset gear produces a second random orbital movement that results in little to no torque for smooth operation.
Why only Gracia make this kind of floor machine in China ?
Gracia has more than ten patents in China's government to protect our technology and business secret for our international partners, here is our patents here in China as follows :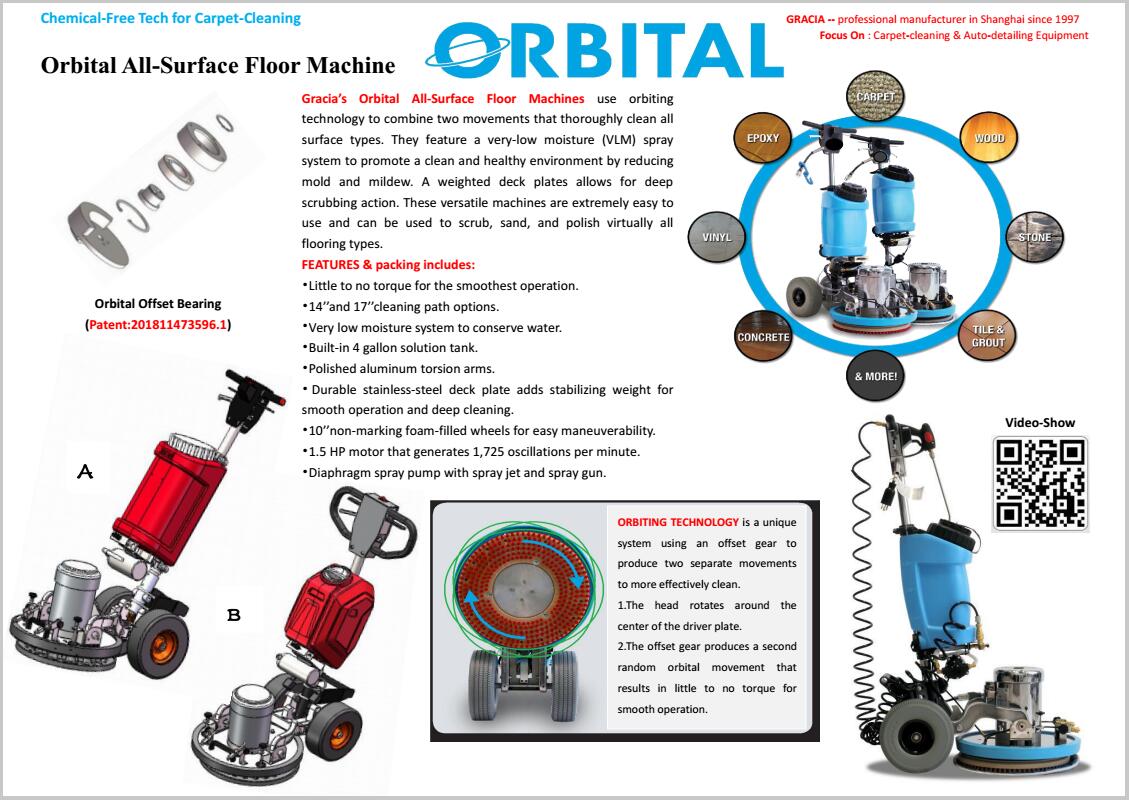 OrbitalAll-Surface Floor Machine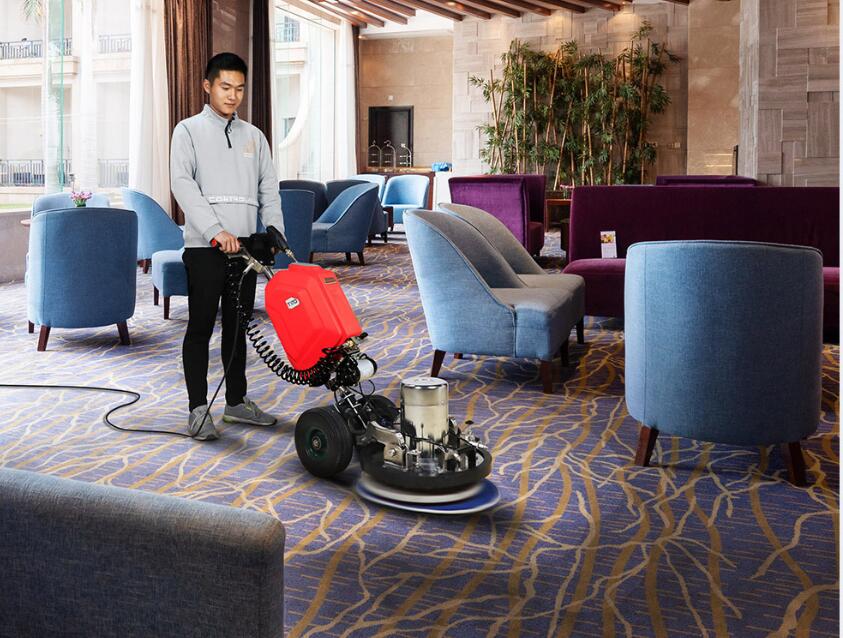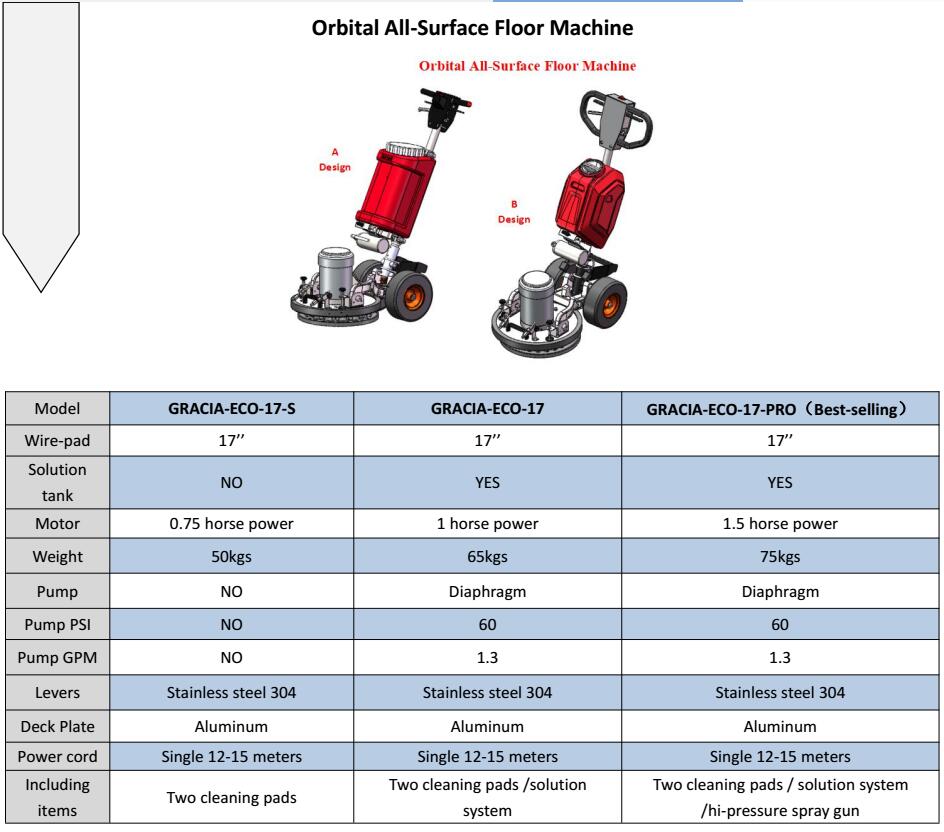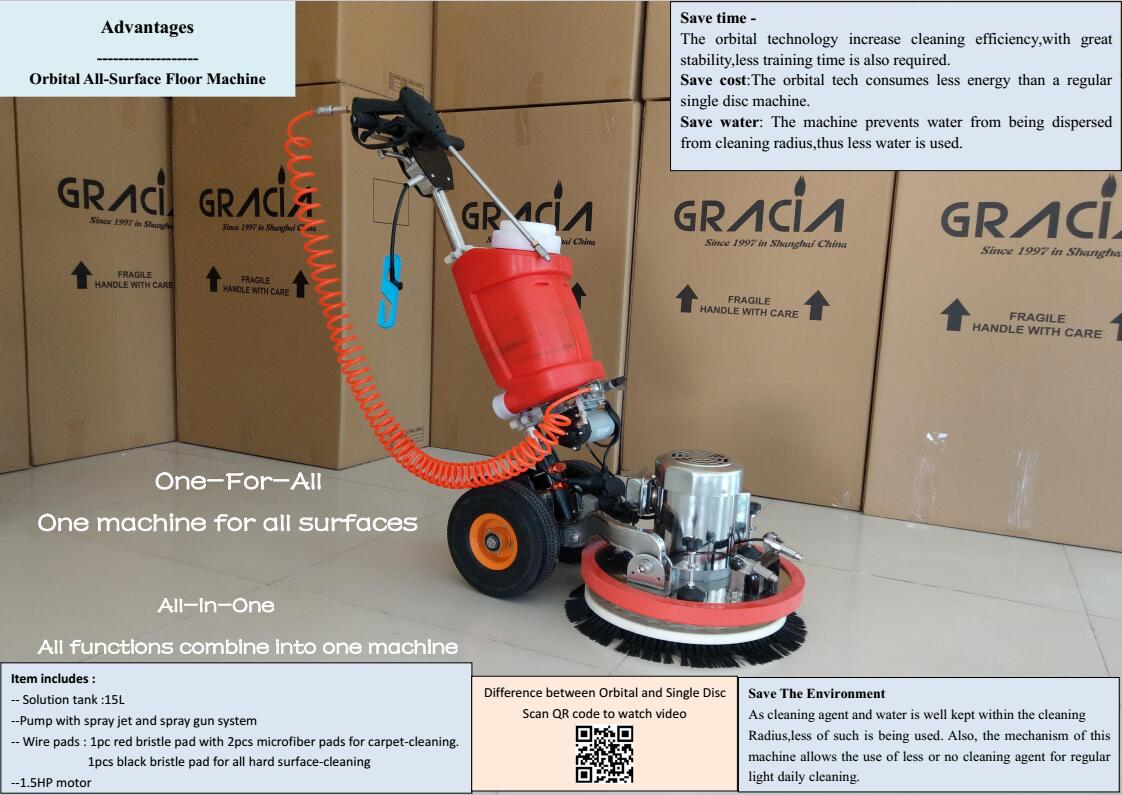 Name : Orbital All Surface Floor Machine

- Packing carton size : 1325mm x 515mm x 785mm
- Gross weight : 75 kgs
- Packing including :
Stainless steel 304 handler ( shape design optional as request : A/B )
Solution tank : 15L ( design & color optional as request : A/B)
Spray pump with 60PSI
Spray jet & gun system(Spray direction optional as request )
10 inch wheels( color optional as request )
17'' wire pads : 2 sets ( one is for carpet encapsulation and another is for grout & tile )
19'' microfiber pads : 2 sets / 19'' polishing pads : 2 sets
Power cord : 10 meters