Counter Rotating Brushes Cleaner
Powered by two belt-driven or gear-driven motors, the Carpet Shark operates on carpet quietly and smoothly as it lifts up dirt and other particles or agitates encapsulation chemical.
Included Items:
•Two pre-install ed carpet brushes.
•Set of renovator attachments.
•Set of flat dust guards.
•Wheel attachment for easy transport.
•Magnetized storage tray to protect your investment.
Features:
•15inch and 20inch cleaning path optional (15in is the best selling ).
•Dual belt-driven motors – quieter operation and easy repairs.
•Easy, foot activated power switch.
•Collapsible handle – shorten for cleaning stairs.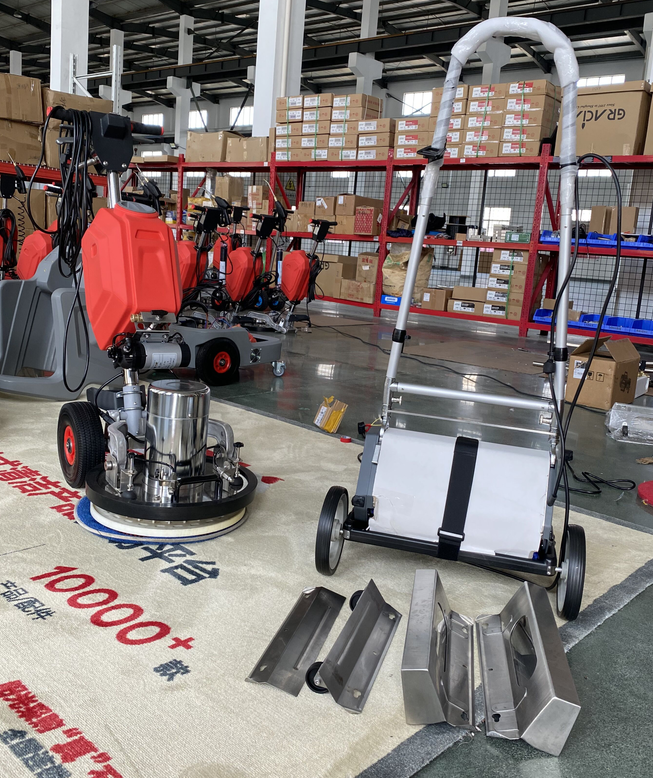 You NEVER see this super CRB Cleaner before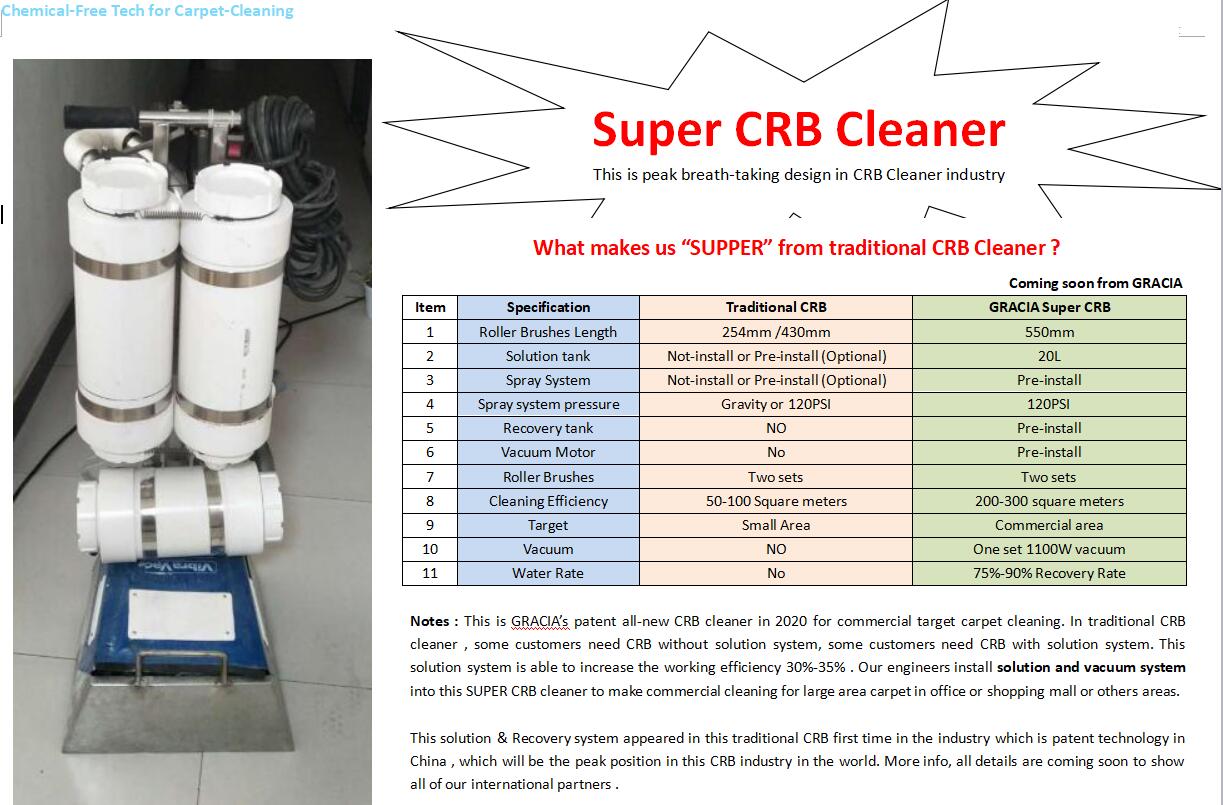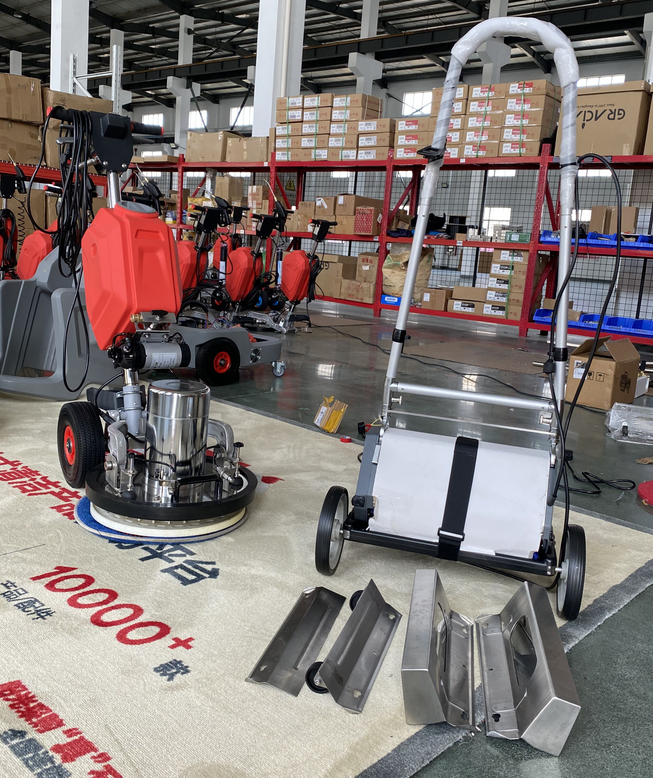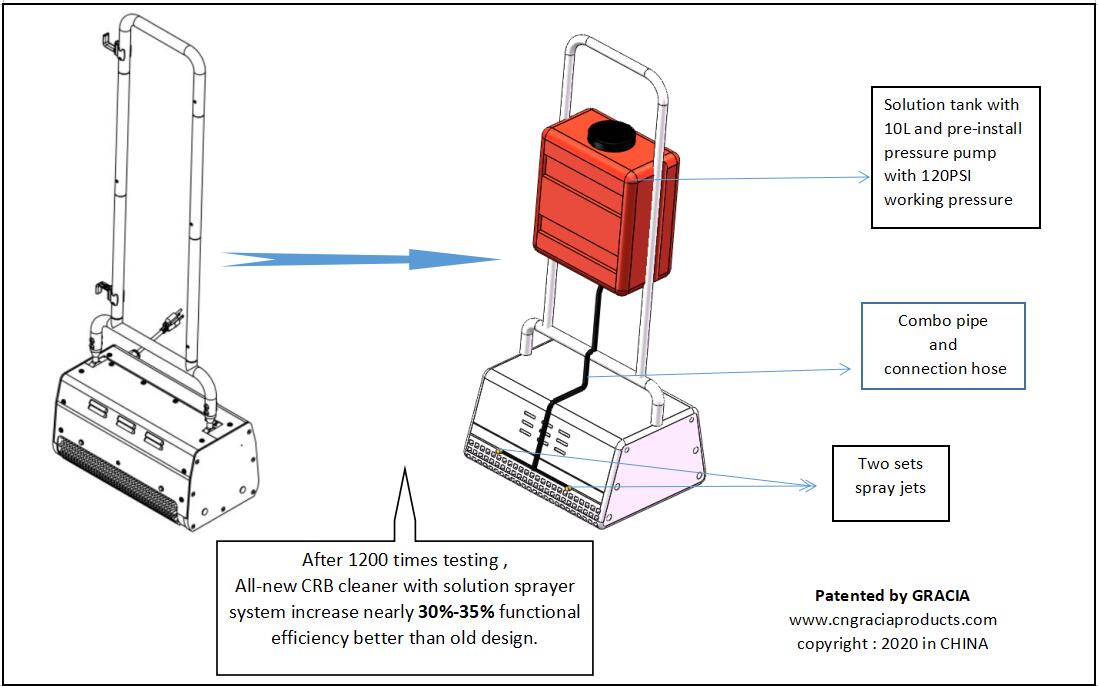 You NEVER see this super CRB design before , here we are